PARCway Post Acute Recovery Center in Oklahoma City, OK
Mission Statement
--Our mission is to redefine the industry, be innovative leaders, be an inspiration to our associates and nurture the human spirit.
By providing excellent service PARCway is committed to standards that exceed expectations for all we serve. At PARCway Post Acute Recovery Center, we are aware of the challenges and emotions associated with seeing your loved ones in need of further medical care following hospitalization. Our knowledgeable staff and trained medical professionals work around the clock to ensure an encouraging, stimulating, and growth-inspiring environment. And because we are aware of the importance of family involvement in the decision-making process, we work hard at maintaining transparent and professional relationships with you and your loved ones.  We strive to establish an environment creating constant positive individual experiences promoting the best individual outcomes.
Integrity at Every Corner
Whether it's how we create and follow through with an individualized plan of care, or how our staff tends to the shifting needs of our guests, PARCway Post Acute Recovery Center focuses on integrity and communication. No matter the situation, we do what is best for our guests and their families, treating everyone involved with dignity and respect. A few of the tenets our staff lives and works by are:
Promotion of an entrepreneurial spirit
Encouragement of continual growth and education
Provision of resources for all we serve
Ownership and accountability of actions and decisions
Treatment of others with dignity and respect
Always doing the right thing
Deliver compassionate and exceptional quality services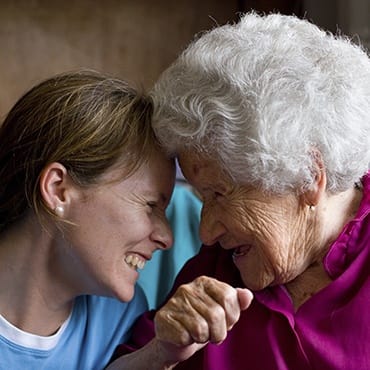 A Home Away from Home
From music and fine dining to museums and public parks, PARCway Post Acute Recovery Center's location in Oklahoma City, OK, is an epicenter for events, entertainment, and restaurants. For families visiting loved ones at our short-term care center, the area has plenty to offer in the way of activities, shopping, accommodations, and sightseeing. Known for its warm hospitality, Oklahoma City allows families and friends to spend time with one another throughout the recovery process.
Even closer than the stretches of green parks rests our very own enclosed courtyard, yet another convenient way to get our guests outdoors and into fresh air on a daily basis.
Dr. David Rothwell
Most providers have physicians that visit only once every 30 days. PARCway's physician, Dr. David Rothwell, has an office on-site allowing him the ability to render treatment to our guests on a more frequent basis. Our guests, families and staff are able to communicate patient care with him more frequently.